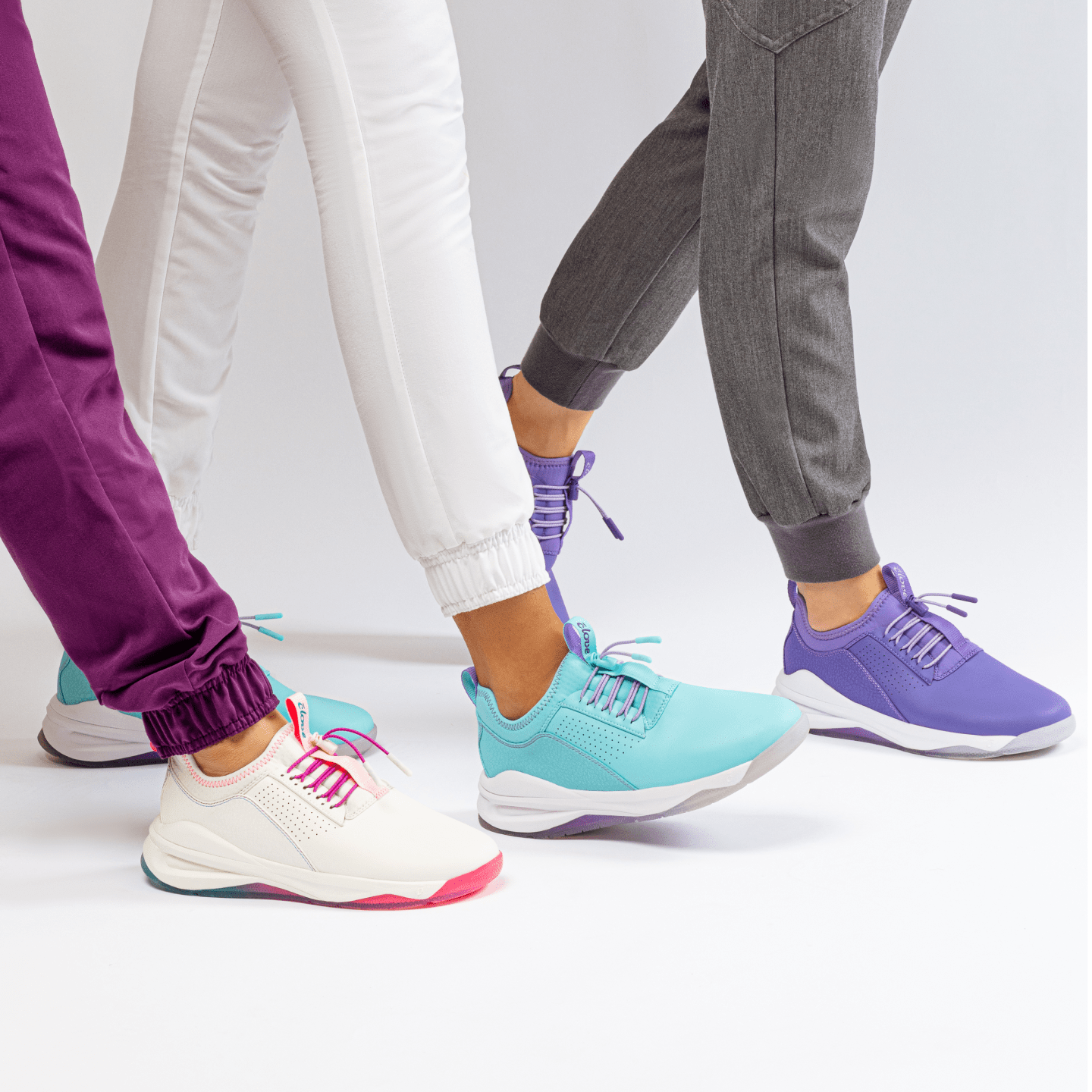 ABOUT CLOVE
Our founder, Joe, was at his wife Tamara's side throughout her nursing journey as he saw how taxing (both physically and mentally) medicine could be. Starting out of love for a real healthcare professional, he collaborated with designers to create a sneaker that truly does it all, just like the healthcare community. That's why Clove has a bar above the C, the medical shorthand for with, to mean "with love!" 
With three sneaker styles and endless color options, each sole features cushioned comfort that supports 12+ hours of standing and walking, easy-to-clean exterior for messy shifts, and extra grip to stay unafraid of fluids.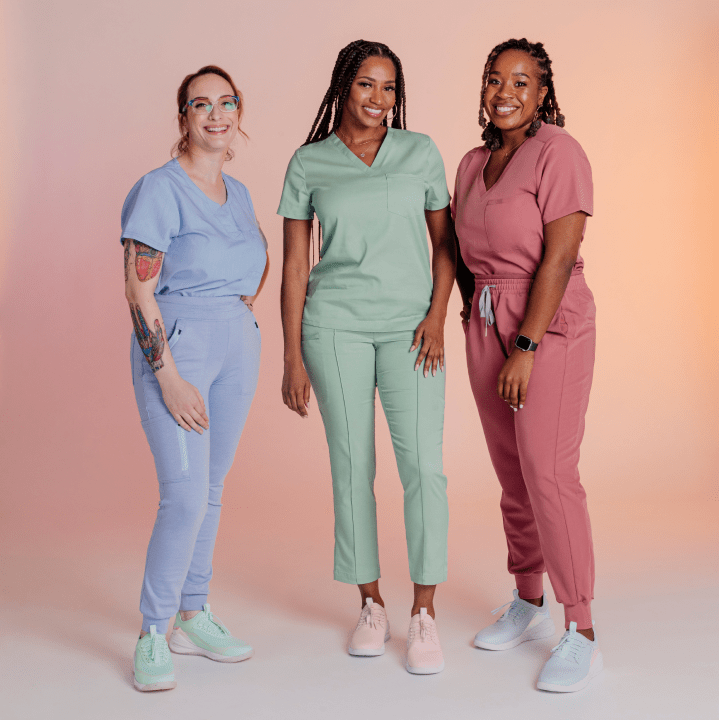 PROGRAM PERKS
Completely free partnership!
Commission: Earn up to 10% commission on every product purchased by those you refer to the Clove website. Higher commissions will be evaluated based on your application, category, and performance.
Tracking: 30 day cookies tracker—if someone you refer purchases within the next 30 days, you will earn commission on their entire purchase.
Performance reporting: partnering with Impact, a leading provider in affiliate marketing, you can access data on tracking, reporting, and affiliate earnings. 
Resources: We are here to support your success—receive resources, like bold creatives, text links, banners, and early access to sales, product launches, and promos.
Step up and join us
Step 1: Sign up for an affiliate account via Impact
Step 2: We will promptly review your profile
Step 3: Share your affiliate link and earn commissions
Join Now
Frequently Asked Questions
Does it cost anything to join your affiliate program?
No, our partnership is completely free. 
How will I know if someone made a purchase through my affiliate link?
Once you join the program, you'll receive access to your own Impact account where you can keep track of your performance, earnings, and commissions. 
How is my commission calculated and paid?
If someone shops a Clove product through your affiliate link within 30 days, you'll earn commission on their entire purchase. Impact, an affiliate network, calculates your commissions and pays them out on a monthly basis.
What are the qualifications to become an affiliate?
We'd love to partner with those who align with our motivations as a brand—we began to take care of those who spend their lives taking care of others. As we continue to support healthcare professionals and more, Clove strives to empower an inclusive, diverse, and intentional community with the most comfortable and stylish sneakers.